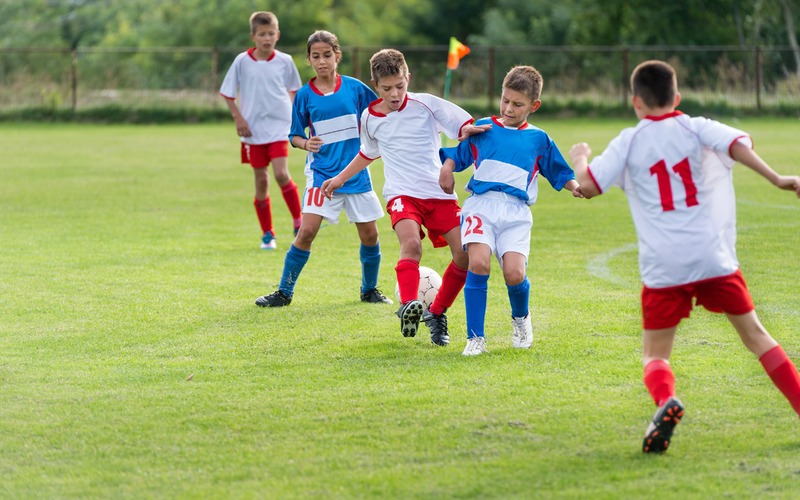 It's that time of year. School is almost back in session and a good amount of kids are eager to see their friends and start playing their favorite sports again. Whether your child enjoys football, basketball, or cheerleading he or she is likely due for a sports physical for school. These physicals are an incredibly important part of keeping your child safe while they're playing their favorite sport. In fact, many potential issues are found while a sports physical is being performed and potentially disastrous situations are averted.
What are sports physicals?
Sports physicals are routine physicals that are typically required by school districts and sports teams to participate in activities. During these physicals Dr. Nguyen will thoroughly check out your child to make sure he or she is healthy enough to play sports.
While the requirements vary by each district, our general sports physicals include a review of your child's medical history. As we take the medical history we want to pay special attention to any instances of dizziness, head trauma, and spinal injuries. After we take a thorough history we actually examine your child. If your child plays a contact sport like football we will provide you with information on signs, symptoms, and treatment of concussions.
At the end of the physical we will fill out the forms that your school needs filled out (provided by the parent/guardian) and send you on your way. These physicals typically around thirty minutes. If we do find something that might need further attention the doctor will discuss next steps that she thinks are appropriate..
Why get a sports physical?
Aside from the fact that sports physicals are required by schools, these simple physicals are actually quite useful. They can identify underlying issues that could lead to further problems and also identify where your child might be prone to injury.
Who needs a physical?
Most school districts require any child who will be participating in athletics to have a sports physicals. Some districts also require volunteers and coaches to also have physicals.
Should I bring anything to my child's physical?
Prior to your appointment, you'll want to gather all of your child's medical records. This includes shots and any other physicals he or she has had in the past. Additionally, most school districts require a physician to complete a form that attests to your child's health and ability to play sports. Make sure you bring this for the doctor to fill out.
If you're ready to dive into the new school year and get your child's sports physical taken care of, contact our team and Conroe Family Doctor. We have convenient appointments available and take a wide range of insurances. Additionally, our extensive experience doing sports physicals will ensure your child is well taken care of and paperwork is thoroughly filled out. If we notice an issue we will bring it to your attention and ensure it is treated appropriately. Our goal is to treat every patient with compassion and care, and that starts with you!